<![CDATA[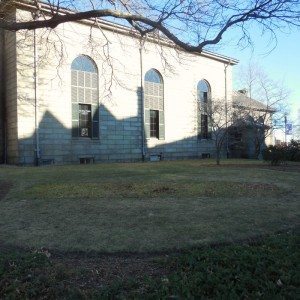 – News about Quincy MA from Quincy Quarry News
Quincy Center's holiday manger not only survived the holiday season without incident in one of few such times in recent memory, it would appear that City workers have also finally removed the last remaining part of the long controversial crèche.
Even more miraculous, the removal was apparently completed during regular work hours and without so providing any post holiday gift overtime to help cover holiday gift overspending.
That or help take the sting out of providing the to be expected and all but mandatory contributions to the Koch (reelection) Committee.
While Quincy Quarry cannot claim credit for the City finally taking down the City-owned manger from its curious and apparent first-time ever display this year on church property, the Quarry can still only properly note that it repeatedly covered why the crèche was left out next to the increasingly mean streets of Quincy Center so long into a new calendar year.

This, in turn, only heightened the above noted and long history of separation of church/state
constitutional controversy involving this City-owned crèche
.
Further, in addition to years of local controversy, it is only reasonable to speculate if the holiday crèche will be returning given that recent as well as 
solid theological research has undermined the traditional no room at the inn/manger story as probably errant given translation errors
 made while relying on early transcriptions of scripture and a perhaps less than solid understanding of Jewish traditions during the Roman occupation of ancient Judea.
In the meanwhile, as well as further problematic, taking down the holiday lights in Quincy Center's Quincy Center next to what is left of fire-ravaged City Hall is still ongoing at this late date.
Absent the long-rumored grifting of overtime, Park & Forestry has apparently opted to wait until the weather was relatively mild regardless of how long that took given the usual weather during a New England winter.
Conversely as well as also problematic, the safety concerns of Quincy Center MBTA station commuters are sure to soon be increasing to even higher levels after the holiday lights are finally removed.
In addition to the pervasive as well as obvious risks to public safety in Quincy Square,
there is also Mayor Koch's official statement that he is not planning to spend much money keeping Quincy Center well-light at night
pending the redevelopment of Quincy Center.
With the redevelopment of Quincy Center currently all but on life support
, including that Related/Beal is about to put Presidents Place on the market and so endeavor to bail out of the Q,
one can only properly expect darkness and worse to continue at City Hall for some time yet to come.
QQ disclaimer
]]>