<![CDATA[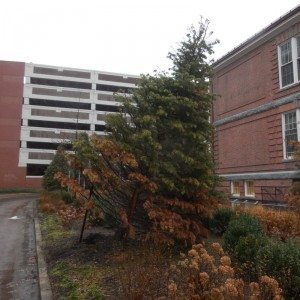 – News about Quincy MA from Quincy Quarry
Coddington Hall's recently righted expensive transplanted trees originally knocked sideways by back-to-back Nor'easters a month ago are once again sideways.
As was anticipated by Quincy Quarry, last week's makeshift righting of the trees proved to be woefully inadequate to hold up to yesterday's heavy rain and but moderately windy "mini-easter."
Fortunately, the less than successful righting was completed in time to affect the de riguer photo op announcing the completion of over budget Coddington Hall restoration project three months after city employees were moved into the now again dangerous site.
While the project was thus so announced as completed, it was inexplicably not noted that completion was six months after the building was originally supposed to be available for occupancy per City Hall as late as late last spring.

Given the many ongoing problems, rumors abound that City Hall is seeking emergency FEMA funding and so endeavor to push the costs inflicted by municipal incompetence upon the feds.
If only City Hall was so prompt in appealing the new FEMA maps in June of 2013 and so saved locals millions
in increased flood insurance bills for at least a year.
Still, there is a bright side as the trees are opposite Coddington Hall's border with Quincy High School, school will probably not need to be cancelled.
Even better, only the safety of school administrators, city planners and the city's less than adept Information Technology Department are threatened.
Quincy Quarry will continue to follow this renewed threat to public safety.
QQ disclaimer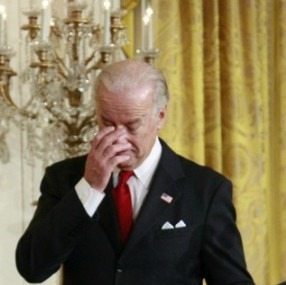 ]]>