<![CDATA[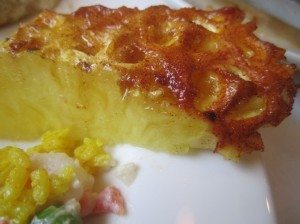 The Rio Steakhouse is a traditional Brazilian churrascaria – all-you-can-eat meat barbecue restaurant. But food there is really delicious.
Rodizio is a style of service in Brazilian restaurants.  Servers circulate with food and customers pay a prix fixe.
They're located in Quincy at 111 Washington Street.
I'm Charley's aunt from Brazil – Where the nuts come from…
Charley's Aunt (1892), a play by Bradon Thomas.

Read the Full Delicious Story]]>